Evergreen Resort: (204)624-5750
Clearwater Lake – The Pas, MB Canada
FISHING – HUNTING
SUMMER – WINTER

MANITOBA CANADA
www.evergreenthepas.com
email: fkobelka@mts.net
LOCATIONSH
RATES
PACKAGES
PHOTO GALLERY
L & M SPORTS EXCELLENCE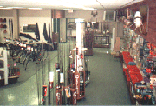 Ken and Faye Kobelka also own L&M Sports Excellence in The Pas.

This has been an established hunting & Fishing store for more than 40 years.

– DAILY BOAT RENTALS
– DAILY GUIDES
– CABIN RENTALS
– ALL INCLUSIVE PACKAGES
– FLY-IN & OUTCAMP
– DUCK HUNTING
– WILDERNESS BEAR HUNTING
– BEAR HUNTING W/ GUIDING FISHING
– MARKSMAN EVERGREEN OUTPOST CAMP
– FLY-IN FISHING – SUMMER OR WINTER

EVERGREEN RESORT: LOCATED ON THE BEAUTIFUL CLEARWATER LAKE NEAR THE PAS IN NORTHERN MANITOBA CANADA.
CLEARWATER LAKE IS HOME TO SOME EXCELLENT TROUT AND NORTHERN PIKE FISHING, BOTH IN THE SUMMER AND WINTER.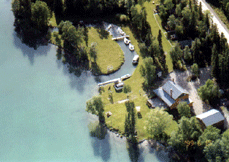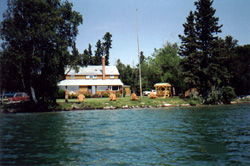 "I HAVE HUNTED WILDFOWL ALL OVER NORTH AMERICA, AND I WOULD RANK EVERGREEN RESORT AS ONE OF THE BEST OVERALL HUNTS AVAILABLE AT ANY PRICE."
DICK SCORZAFAVA, OUTDOOR WRITER, EXECUTIVE EDITOR "TEAM RETRIEVE", AND FIELD EDITOR FOR "WATERFOWL" MAGAZINE.