Evergreen Resort: (204)624-5750
Clearwater Lake – The Pas, MB Canada
FISHING – HUNTING
SUMMER – WINTER

MANITOBA CANADA
LOCATIONSH
RATES
PACKAGES
PHOTO GALLERY
L & M SPORTS EXCELLENCE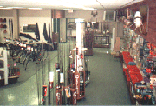 Ken and Faye Kobelka also own L&M Sports Excellence in The Pas.

This has been an established hunting & Fishing store for more than 40 years.

LOCATION: LAT: 53º 59′.1 — LONG: 101º 10.1 – UTM 0357000 M.E. 5983800 M.N.

EVERGREEN RESORT IS ACCESSIBLE BY PAVED HIGHWAY, AIR, TRAIN OR BUS. WE ARE LOCATED APPROXIMATELY 400 MILES NORTH OF WINNIPEG IN THE CLEARWATER PROVINCIAL PARK. THE PAS, WHICH IS 16 MILES FROM THE RESORT, IS OUR CLOSEST COMMUNITY OF APPROXIMATELY 10,000 PEOPLE.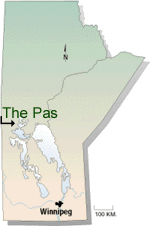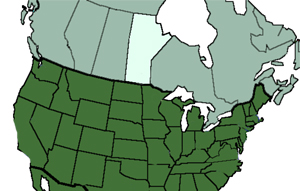 THE PAS AIRPORT IS ON THE SHORE OF CLEARWATER LAKE, JUST FOUR MILES FROM EVERGREEN RESORT.
CLIENTS TRAVELING BY AIR WILL BE PICKED UP AT THE PAS AIRPORT
CLEARWATER LAKE IS ONE OF THE THREE TRUE BLUE LAKES IN THE WORLD. THE WATER IS CRYSTAL CLEAR AND TOTALLY FREE OF POLLUTANTS. THE LAKE IS ABOUT 15 MILES LONG AND 15 MILES WIDE. WATER DEPTH CAN BE MORE THAN 100 FEET IN MANY PARTS OF THE LAKE. THE SHORELINE HAS MANY SAND BEACHES ON VARIOUS PARTS OF THE LAKE. COTTAGES DOT THE SHORELINE ON THE SOUTH AND SOUTHWESTERN SHORELINE. THE REST OF THE LAKE IS VIRTUALLY UNDEVELOPED WILDERNESS.

HOW TO REACH US
BY VEHICLE: CLICK HERE FOR DETAILED DRIVING DIRECTIONS USING EXPEDIA.COM! – JUST TYPE IN THE CITY/STATE/COUNTRY YOU WILL BE DEPARTING FROM AND ENTER THE PAS, MANITOBA, CANADA AS THE DESTINATION!
BY PRIVATE PLANE: YOU CAN FLY TO THE PAS REGIONAL AIRPORT WHICH HAS A 6325 FOOT RUNWAY. IT IS OPERATIONAL 24 HOURS A DAY, 7 DAYS A WEEK, SUPPORTING BOTH DAY AND NIGHT VFR AND IFR OPERATIONS DOWN TO NON-PRECISION APPROACH LIMITS. EVERGREEN RESORT IS LOCATED JUST 5 MILES FROM THE AIRPORT AND YOU CAN EASILY PREARRANGE SHUTTLE SERVICE WITH US DIRECTLY TO THE LODGE.
THE PAS AIRPORT (204) 624-5233
WINNIPEG FLIGHT SERVICES (204) 983-8407
BY COMMERCIAL AIRLINES: INTERNATIONAL FLIGHTS CAN MAKE CONNECTIONS TO REGIONAL AIRLINES FROM WINNIPEG, MANITOBA. REGIONAL AIRLINES (BEARSKIN AIRLINES AND CALM AIR) MAKE FLIGHTS INTO THE PAS AIRPORT 7 DAYS A WEEK. YOUR TRAVEL AGENT CAN MAKE ALL THE NECESSARY ARRANGEMENTS.
BY VIA RAIL: YOU CAN ARRANGE TO HOP ABOARD A MODERN, COMFORTABLE PASSENGER TRAIN IN WINNIPEG, AND BE TAKEN TO THE PAS. YOU CAN EASILY PREARRANGE SHUTTLE SERVICE WITH US DIRECTLY TO THE RESORT. YOUR TRAVEL AGENT CAN MAKE ALL NECESSARY ARRANGEMENTS.
OR
CALL DIRECT FOR TICKETS: VIA RAIL – FROM CANADA 1-800-561-8630 FROM U.S.A 1-800-561-3949